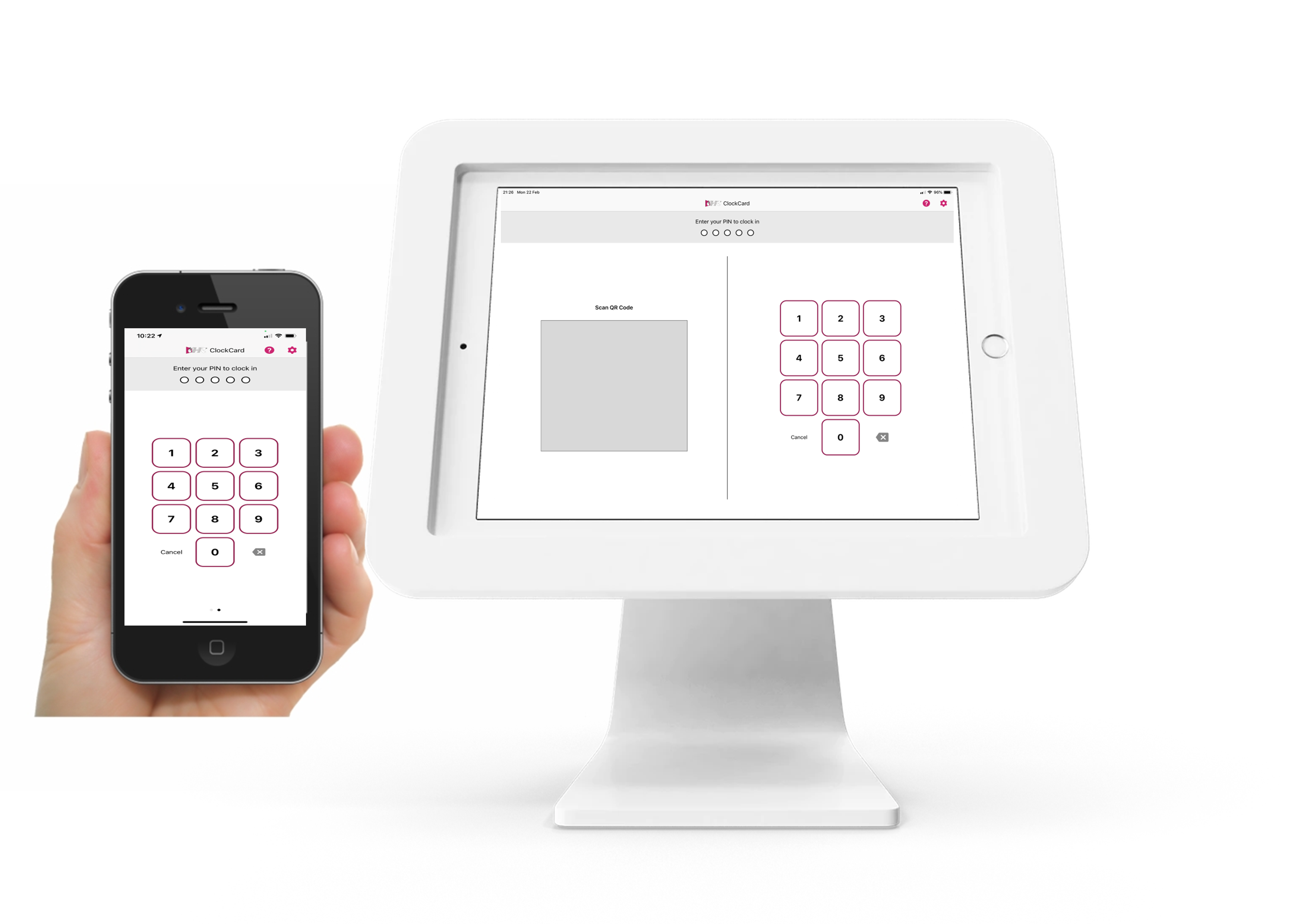 Multiple Devices

Connect multiple Devices to one HR Clockcard account. You can connect as many devices running the HR Clockcard app as you like to your HR Clockcard account.
You could have One kiosk in reception for visitors, then a different device in other parts of your building for different departments, or you can have them at other site locations, you can also add as many employee devices to your account as you like.
Meaning you can set up a truly bespoke time and attendance system exactly to your requirements for little cost.